Home Automation Package
What is it?
Basically this package is a collection of PHP scripts designed to enable control of both Visible Energy's Monostrip and a Radio Thermostat in a single, streamlined user interface. I wrote these scripts to control a room A/C connected to a Monostrip and an HVAC thermostat. Note that this is not meant as a full featured replacement of the remote access (cloud) features provided by the respective companies, but rather as a simple tool that integrates the functionality of both devices and does not depend on a cloud server.
Features:
Control On/Off behavior of the Monostrip
Control Home/Away settings of the Radio Thermostat
REST API to enable mobile app communication
Record thermostat usage to a local file
Generate historical usage charts on the fly
Android/iOS compatible interface coded in Command Fusion's iViewer
Requirements:
Visible Energy Monostrip installed
Radio Thermostat installed
Command Fusion's guiDesigner for mobile app
PHP >= 5.3 with SimpleXML and CURL modules
PHP graphing library or class such as PHPGraphLib
Basic knowledge of PHP
Setup:
Simply redefine the variables $monoip and $tstatip to correspond to the network configuration of your setup. The graphing function for the thermostat requires that usage.php be configured as a scheduled task (Windows) or a cron job (Linux).
Follow these steps to configure the mobile app in guiDesigner: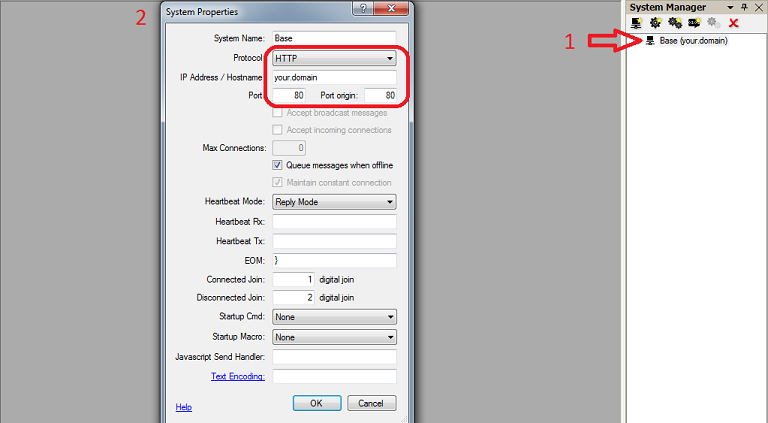 1) Double click on the system
2) Modify the system to match your configuration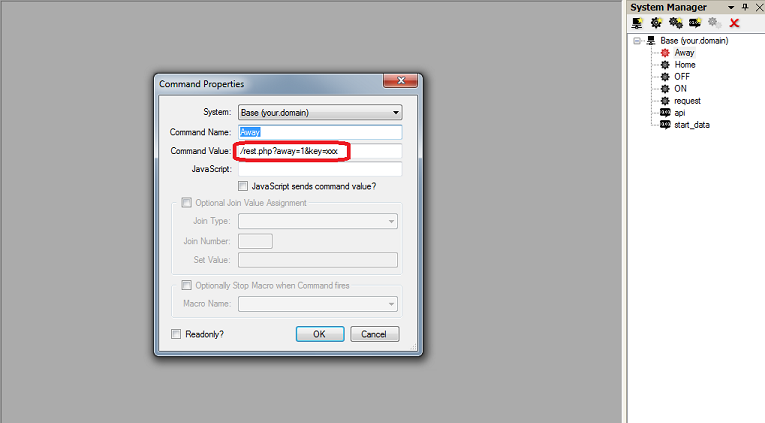 Lastly, modify the request URIs so they match your directory structure and access keys
Release Notes:
Version 1.4

Detects online status of the Monostrip before executing

Version 1.3

Bug fixed when graphing heat usage

Version 1.2

Automated script to record thermostat usage
Fixed issues presented when thermostat was in heat mode

Version 1.1

Centralized configuration file
Bug fixes